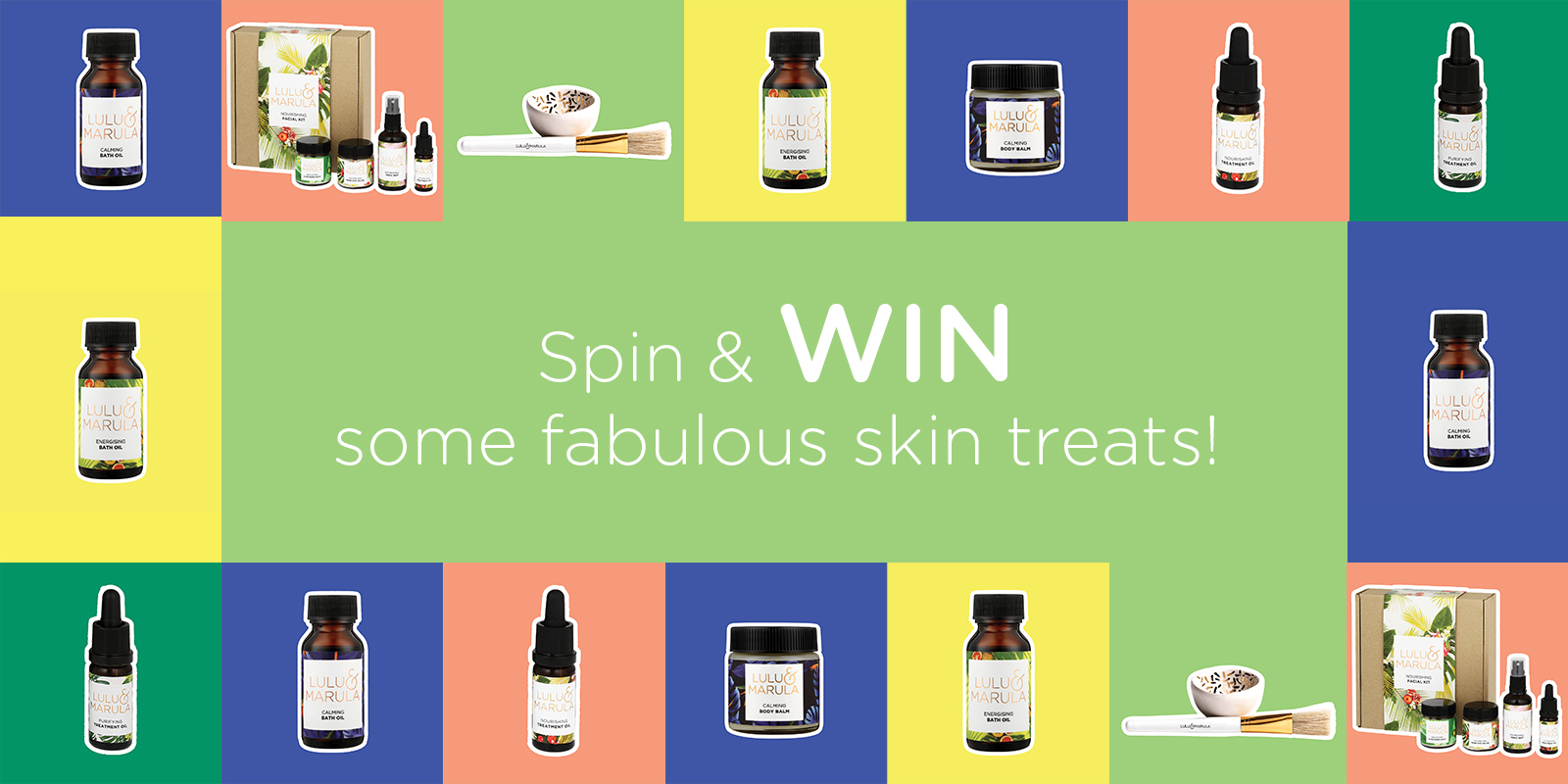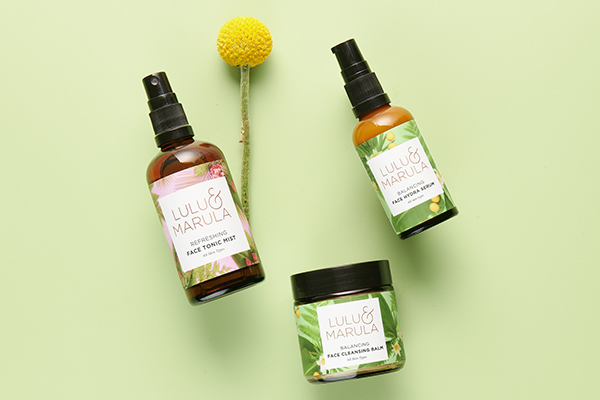 We are minimalistic skin care experts focused on providing your skin with what it truly needs.
We like to think of caring for our skin as a much-needed daily ritual. As a moment of calm amidst the panic of everyday life, it's the perfect chance to slow down and be mindful - which is why we've created each Lulu & Marula product with a sensory experience in mind. From Balancing to Calming, each use will whisk you away on a well-deserved little holiday.


A sneak peek into what you can WIN!
WIN fantabulous prizes when you spin the Lulu & Marula wheel.

From discount codes to face treats, body treats, and more, our prizes are packed with a lifetime value of clean, natural skin goodness.
Calming Bath Oil Sample, 50ml
Like a holiday in a bottle, just lie back and soak up the relaxing goodness of our deliciously Calming Bath Oil.
Purifying Treatment Oil Sample, 10ml
Lather on this beauty morning and night to give your skin the ultimate dose of TLC to calm inflammation and smooth tone and texture.
Mask Brush & Bowl Set
Perfect for mixing up and applying your favourite Lulu & Marula Mask & Polish, while also looking SUPER cute in your bathroom.
Energising Bath Oil Sample, 50ml
Refresh and rejuvenate at the end of even the longest day with this wondrously energising Bath Oil.
Calming Body Balm, 50g
This luxurious, comforting body balm is your necessary daily indulgence to repair dry, neglected skin for a glorious glow.
Nourishing Treatment Oil Sample, 10ml
Bid adieu to dry, unhappy skin with this soothing, hydrating face oil – your skin's new multitasking BFF!
Nourishing Facial Kit
Our wildly coveted travel-size facial kit is all your need to kick-start your minimalist skin journey, or to pop into your bag for your next adventure.
Sitewide Discounts
Treat yo'self with some seriously wonderful discounts on all of your Lulu & Marula favourites.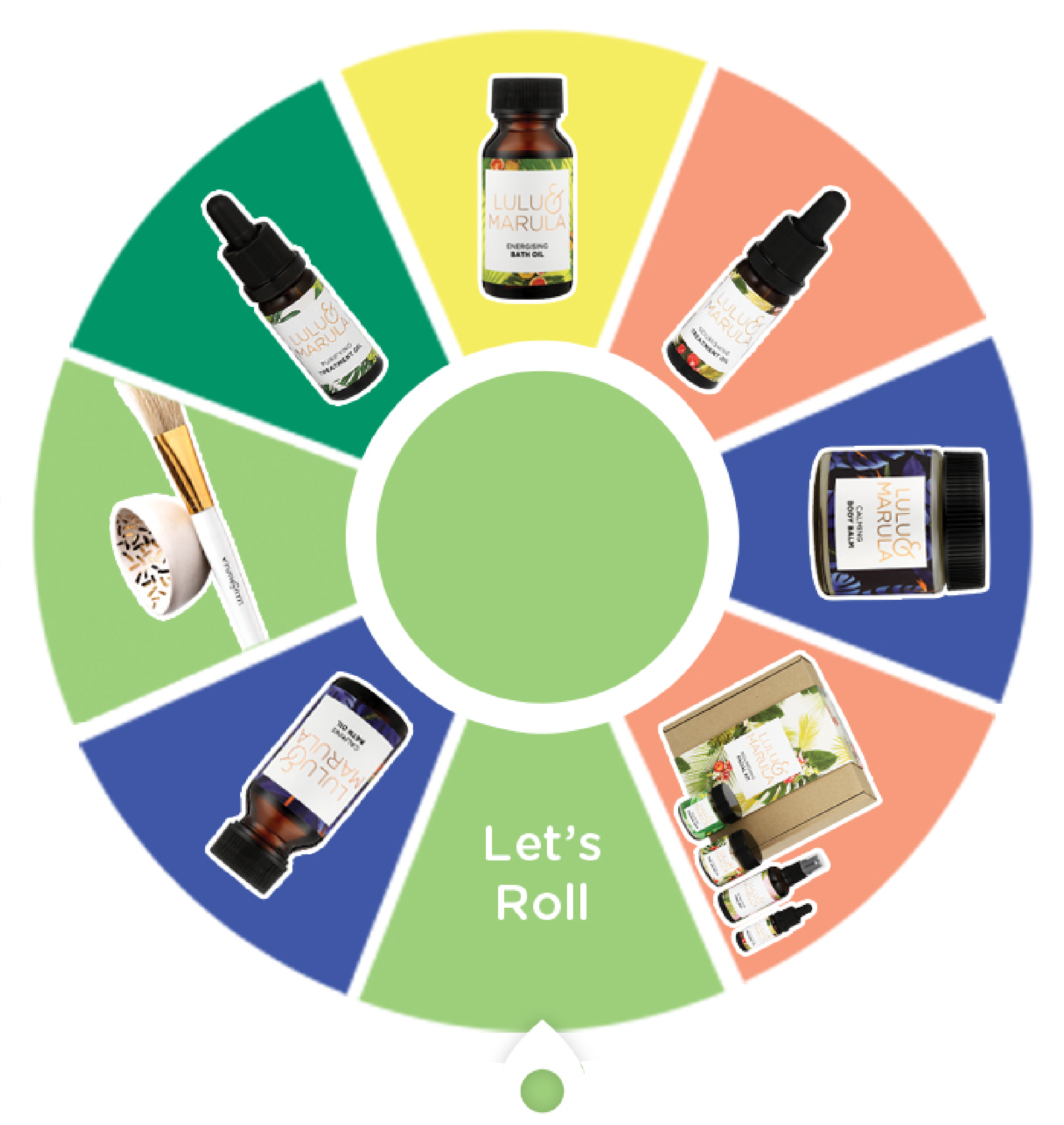 Spin the wheel to WIN Lulu & Marula SKIN TREATS!
How does it work?
Take a look at the prizes up for grabs (just scroll up!)


Click the Spin to Win icon on the right hand corner of this page


Add your name and email address to play


Spin the wheel and cross those fingers!


Copy your coupon code, continue shopping, and add your code at checkout. Coupon codes are valid for use for ONLY 24hrs.


Good luck, you gorgeous thing!
NOTE: To claim your winnings, you must have at least one additional item in your order.